We had been walking around Kaifeng town and it was a pretty hot 33c so we decided to get a taxi ride back to the Hotel. The taxi was driven by a lovely lady called Li Shu Wen. Sally managed to strike up a good conversation with her so we decided to hire her (including the taxi) for the day. The following day she picked us up right on time, not "Chinese" time so to speak. Then she said in mandarin " where to boss?" or something to that effect.
So we asked her if we could look around the outskirts and maybe visit a vilage to see how the real people live. Shu Wen suggested we visit her village. She lives in the city with her husband and her children are looked after by her parents in the village. This was a win win situation for her as she gets paid to visit her family! We were happy to oblige. It was a lovely ride along the Yellow river and visiting rural China.
In her village they grow a lot of maize (corn) for animal feed. Also they were drying lots of peanuts and I got to see my first peanut bushes. As you can see from the photos there were peanuts everywhere, especially in the house.
Her father also had an orchard and he grew Nashi pears for export. They were all individually hand wrapped during growth to keep the pests off. Labour intensive but truly organic.
We took the family out to lunch as well and had a thoroughly good time considering I didn't understand a word they said.
Later back at the Hotel she was too embarrassed to charge us as she had such a good day as well. But we insisted as a deal is a deal.
We also arranged for her to take us to the airport on the day of departure. She arrived early on the day of departure as well and also brought us some gifts to take back to Hong Kong. She also brought her husband as well to drive. So in the end it turned out to be a couples outing leaving Kaifeng.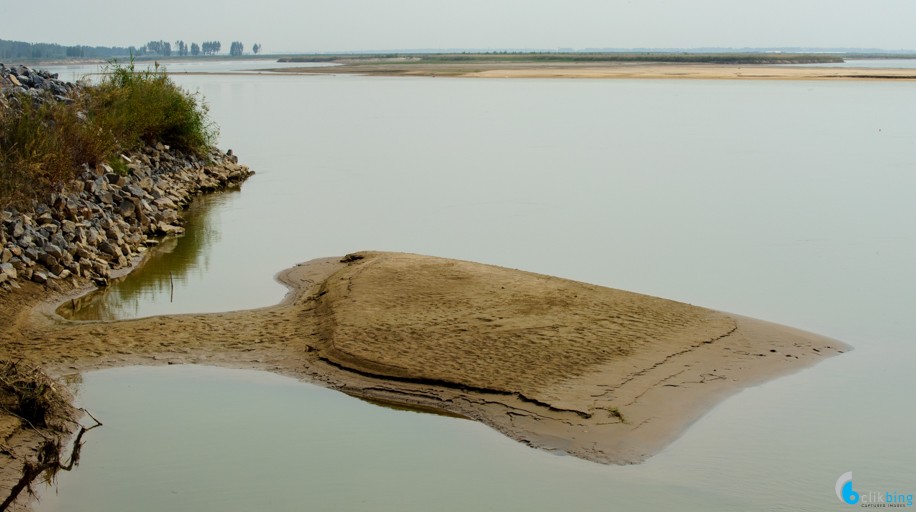 Yellow River 22Sept 2017 Nikon D3s iso200 70mm f19 1/250sec Nikon 70-200f4