30 June 2014
Gulangyu is a small island of around 2 sq km about a 10 min ferry ride from Xiamen, China.
Its creation is the result of China's loss in the opium wars of 1842 and it became a treaty port housing many European nations. This explains the Victorian style architecture around the island. There are no cars but lots of paths for pedestrians.
We came across this bride and groom getting their wedding photos done. Naturally I joined in as well…….
I must say that the setting is better (in my opinion) than the Hong Kong setting shown in my blog. And the bride, she looked stunning but I think the groom needs a haircut! Normally ornate coloured wedding gowns don't appeal to me (maybe I am a traditionalist) but she looked very very nice. Very. Any comments girls?
reference Wikipedia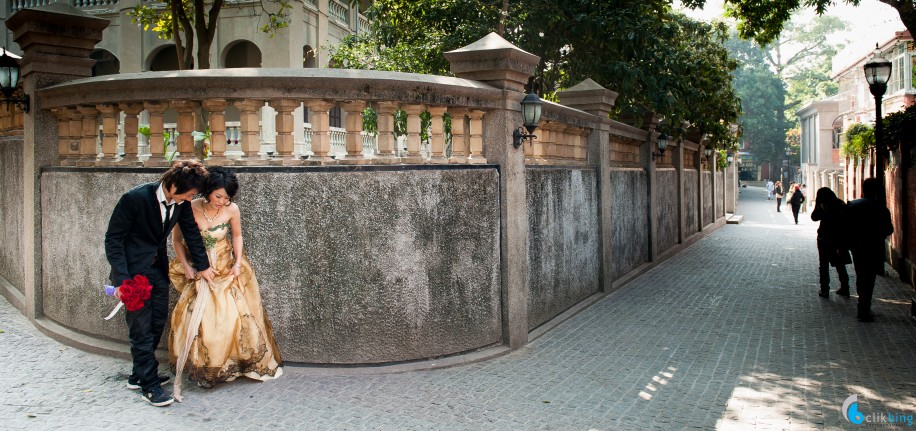 23 Dec 2009 Nikon D3 iso400 24mm f4.8 1/180sec Nikon 24-70mm f2.8