18 June 2014
Armageddon Westpac Stadium, Wellington.
"Cosplay" is short for costumeplay. Some people get their "kicks" by holding big cameras and pretending to be professional photographers.
While others dress up as their favourite anime, manga, comic book, video game or movie character. Armageddon is a great place to go to photograph an alternative culture. This is where fantasy meets reality. I think Wonder Woman was there………
I photographed babes in fur, babes in uniform, babes in short skirts, but Captain America saved the day.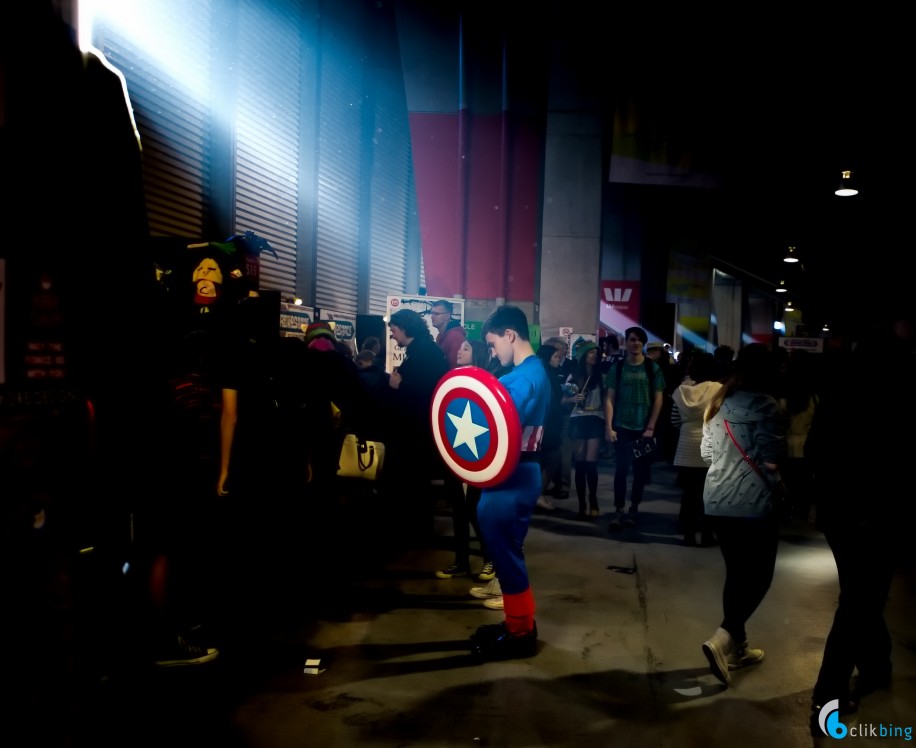 31 May 2014 Nikon D3s iso 1100 24mm f2.8 1/180sec Nikon 14-24mm f2.8